SUR-RON LB YOUTH
List Price
£2,746 ex. VAT
1 in stock

New Youth Electric MX Bike by Sur-Ron – based on the popular adult version, the new youth MX electric bike is aimed at age 10 upwards. It features full MX suspension, 17inch wheels, a 48V removable lithium battery pack, and an X sine wave controller. Available in 4 colours: Silver, Black, Red and Blue.
| | |
| --- | --- |
| Brand | |
| Power (v) | Electric |
| Fuel Type | |
See detailed specification
Interested in this product? Call us on 01267 235 625.
Alternatively, pop in your detais below, and we'll get back to you as soon as we can.
Features
Specs
Brochure
Video
SUR-RON LB YOUTH – Electric Motorcycle
The New Youth Electric Dirt Bike by Sur-Ron – based on the popular adult version, the Youth MX Electric Bike is aimed at ages 10 upwards. A serious amount of fun the little rippers. It features MX suspension, 17-inch wheels & a 48V removable lithium battery pack.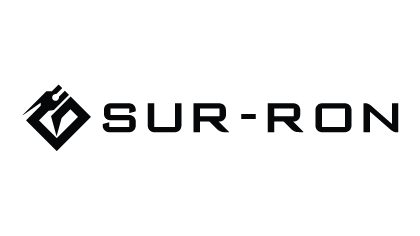 The bike Sur-Ron Youth is available in 3 colours: Black, Red and Blue along with heaps of room for upgrades & customisation.
This machine is NOT road legal for road or public places, it is for private land use only. Perfect for use around farms and private land along with racing and track day riding.
The bikes are tested and certified for protection against dirt, dust, and wet weather use under normal riding conditions.
Powercut is an offical dealer for Sur-Ron motorcycles, based just outside Carmarthen. Come in and visit our showroom or in get in touch for more information about these great little dirt bikes
Su-Ron LB Youth – Technical Information
Motor
Motor Type:

AIR-COOLED PERMANENT MAGNET SYNCHRONOUS MOTOR

Mounting Position:
Middle of the Frame
Weight / Motor External Diameter:
7.0kg / 180mm
Motor Axial Length:
130mm
Peak Efficiency:
95.60%
Cooling Method:
Air-Cooled
Controller
Controller Type:

FOC SQUAREWAVE CONTROLLER

Dimensions:
240mm x 110mm x 50mm
Traveling Wave Current / Highest Work Temperature:

70A / 100 °C

Motor Power System
Rated Voltage:
48V (DC)
Rated Power / Peak Power:

2KW / 2.9KW

Peak Torque:
24Nm
Rotation Speed:

5000rpm

Road Legal:
No
Power Source
Battery
Motor
Variable-Speed
Want to know more? Call us on 01267 235 625
Can't find what you're looking for?
Sign up to our alerts service and get details of all used equipment by email