Grillo Climber 10-AWD 27
List Price
£11,150 ex. VAT
1 in stock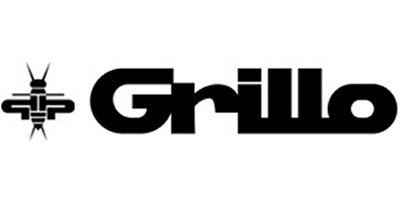 Grillo Climber 10 AWD 27 is a truly unique hydrostatic brush-cutter. The permanent 4WD system combined with the 27 HP powerful engine (22 HP net power) offers brilliant performances on severe slopes and low-adherence grounds. Remarkably efficient on high grass and up to 2,5 cm diameter shrubs, this machine is ideal for both agricultural and professional use. Its compact dimension has been designed to boost its performance on slopes and the Kanzaki hydrostatic transmission with a differential lock on the rear wheels allows the operator to work with maximum safety, reliability, and unmatched stability under any working condition.
| | |
| --- | --- |
| Brand | |
| Category | |
| Cutting Diameter | |
| Displacement (cc) | 724 |
| Fuel Type | |
| Power (v) | 27hp |
See detailed specification
Interested in this product? Call us on 01267 235 625.
Alternatively, pop in your detais below, and we'll get back to you as soon as we can.
Features
Specs
Brochure
Video
Power Source
Engine Manufacturer: Briggs and Stratton
Power (HP): 27
Power (KW): 20.13
Cylinder: 2
Transmission
Type: Hydrostatic
Drive: 4wd
Steering: 2 Wheel Steer
Differential Lock: Yes
General Specifications
Tyre Type: Tractor
Electro-magnetic clutch
Mowing Detail
Material Discharge: Rear
Cutting Width (IN): 38
Want to know more? Call us on 01267 235 625
Can't find what you're looking for?
Sign up to our alerts service and get details of all used equipment by email