Greenmech CS-100
List Price
£5,475 ex. VAT
1 in stock
Available in a 16hp recoil-start or 18hp electric start petrol-engine specification, the GreenMech CS100 makes easy work of a wide range of wood waste and vegetation. With the ability for chipping timber up to 100mm in diameter, this road tow chipper is compact and easy to move making it the ideal chipper for big jobs in small spaces.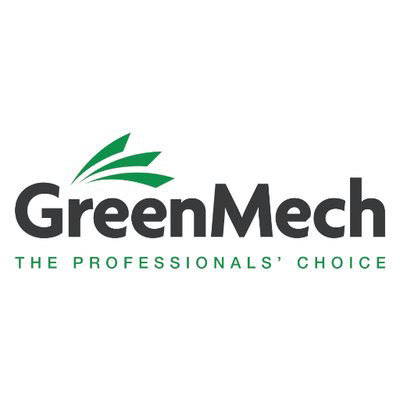 See detailed specification
Part Exchange is available on this product. Call us for more information.
Interested in this product? Call us on 01267 235 625.
Alternatively, pop in your detais below, and we'll get back to you as soon as we can.
Features
Specs
Brochure
Video
Powerful, efficient & fantastic value for money, The Greenmech CS-100
If 'on-the-spot' chipping in confined spaces is what you are looking for then the GreenMech CS100 is the perfect solution.
Designed for the professional landscaper, tree surgeon, contractor, and/or the domestic user who needs to access narrow passages & pathways alongside and in between properties, in gardens, or hard-to-reach sites.
The CS100 wood chipper is a mere 760mm (30inch) wide. The beauty of this high-output machine is that the operator can take it to the clearance site rather than having to bring all the material to the machine.
The direct benefit of this is a massively reduced job completion time, less labor-intensive, with more profit potential.
Available in a 16hp recoil-start or 18hp electric start petrol-engine specification, the GreenMech CS100 is capable of a multitude of tasks related to the safe and environmentally conscious processing of wood waste and vegetation. It is manufactured in a heavy-duty, long-life specification that will suit contractors, landscapers, and large estate/parkland applications.
The CS100 is convenient to carry in the back of a trailer/truck or it can be specified with its own chassis or tractor-mount configuration. It is very easy to move and handles waste branches and residue up to 100mm (4inch) in diameter. A heavy-duty flywheel with twin blades makes light work of typical material and a wide throat in-feed chute ensure easy flow of branches without 'snedding' or catching. Blades are simple to replace or sharpen and maintenance time is very minimal, making this a highly productive and flexible unit.
Like all GreenMech chippers and shredders, the CS100 is manufactured with a heavy-duty construction design, using high-quality materials and a highly durable powder-coat finish which stands the test of time and holds a very strong residual value. Another big plus with GreenMech chippers is that they run quiet and are less likely to upset the neighbors! This machine comes with a full, unlimited, three-year, no quibble warranty!
CS 100 Key features
100mm chipping capacity
16hp or 18hp B&S Vanguard V-Twin petrol engine
Twin reversible chipping blades
Adjustable discharge chute
Optional dedicated trailer
From 195kg weight
Capacity 100mm
Engine Make B&S
Engine 16hp/18hp
Fuel Petrol
Tractor Required n/a Chipping
Flywheel Drum Type
Flywheel Speed n/a
Blades 2
Hydraulic Feed Rollers n/a
Turntable n/a
Power Control n/a
Fuel Capacity (engine) 7.5 L
Tyre Size (towed) n/a
Spare Wheel n/a
Tonnes per hour 2
Infeed Chute Aperture 600mm x 450mm
Infeed Throat Size 160mm x 315mm
Discharge Chute Adjustable
Hydraulic Oil Capacity n/a
Clutch n/a
Hour Meter n/a
Length (transport) 1725mm
Width (transport) 760mm
Height 1468mm
Weight 195kg
Sound Power LWA 120dB(A)
Sound Pressure LPA 96dB(A)
Power Source
Engine Manufacturer:

Briggs & Stratton

Power (HP): 16
Power (KW):
Cylinder:
Cooling:
Starting:
Transmission
Type:
Drive:
Differential Lock:
Steering:
Power Steering:
General Specifications
CAB:
Seats:
Overall Length:
Overall Width:
Height:
Weight:
Power Tipper:
Attachment:
Transport Width (MM):
Lift Capacity (KG):
Minimum Horsepower Required (HP):
Handheld Type:
Cutter Type:
Handheld Collection:
Other 1:
Other 2:
Other 3:
Other 4:
Other 5:
Mowing Detail
Machine Type:
Mower Type:
Material Discharge:
Collection:
Mulch:
Working Width (MM):
Working Depth (MM):
Max Length (MM):
Max Depth (MM):
Capacity:

100mm chipping capacity

Cutting Width (IN):
Bar Length (MM):
Want to know more? Call us on 01267 235 625
Can't find what you're looking for?
Sign up to our alerts service and get details of all used equipment by email