Etesia Pro53 LH2 Walk-behind Lawn Mower
List Price
£2,450 ex. VAT
1 in stock
The Green Revolution
The unique transmission with 2 hydraulic motors offers you great handling and slope performance unrivalled in its category. The innovative mowing deck and blade design on the Etesia PRO 53 combines professional quality cutting, collecting and mulching in a single machine.
See detailed specification
Interested in this product? Call us on 01267 235 625.
Alternatively, pop in your detais below, and we'll get back to you as soon as we can.
Features
Specs
Brochure
Video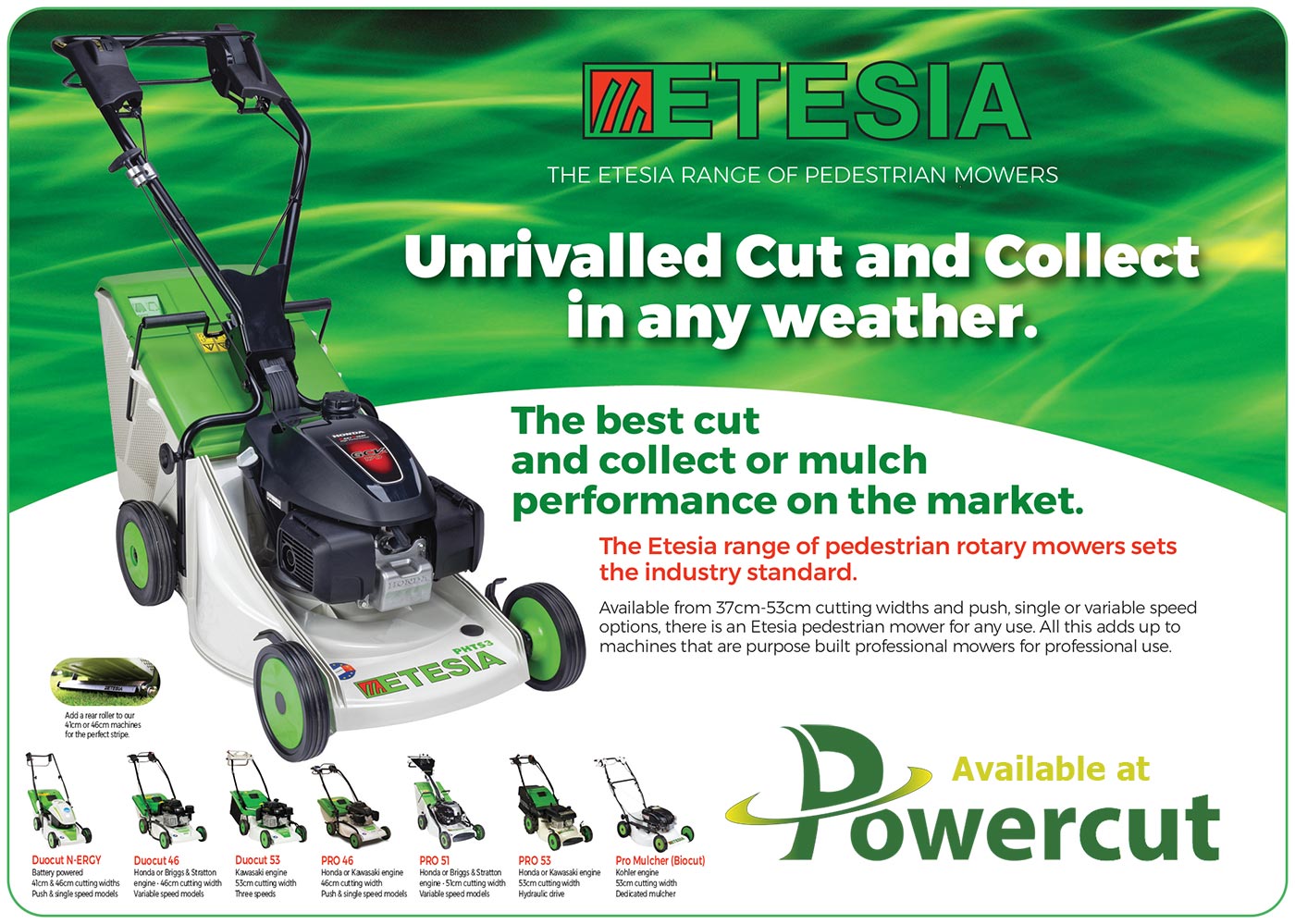 A more in-depth look at the Etesia Pro 53 LH 2
Cutting Width: 53cm
Dimensions (L x W x H): 175 x 57 x 103 cm
Weight: 75kgs
Engine HP: 5HP
Transmission: Hydraulic
Motor Specification
Number of Cylinders: 1
Horse Power: 5HP
Fuel: Unleaded fuel 95/98
Fuel Tank Capacity: 1 litre
Wheel Transmission Specification
Transmission Type: Hydraulic
Number of Wheel Drive: 2
Forward Speed (km/h): 5.5
PTO: No
Mower Specification
Output (theoretical): 2910 m²/h
Number of Blades: 1
Cutting Width: 53cm
Emptying System
Grass Box Capacity: 85 litres
*Specifications are correct at the time of print and are subject to change without notice.
Want to know more? Call us on 01267 235 625
Can't find what you're looking for?
Sign up to our alerts service and get details of all used equipment by email