Echo SRM-222ES/L
Interested in this product? Call us on 01267 235 625.
Alternatively, pop in your detais below, and we'll get back to you as soon as we can.
Features
Specs
Brochure
Video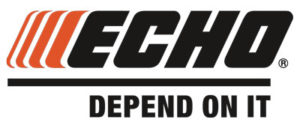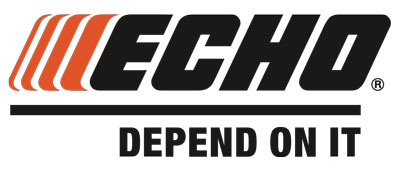 High performance with ES-Start for effortless starting and designed for maximum efficiency. With light weight construction and a powerful ECHO engine, it's ideal for getting jobs done quickly and effortlessly.
ECHO engine.
The SRM-222ES/L is powered by a 21.2cm³ engine. Like all ECHO engines it has been manufactured in Japan to the highest possible standards for power, efficiency and dependability.
L handle.
The loop handle combined with the unit's overall light weight gives superior maneuverability and freedom while working.
Lightweight and maneuverable.
Weighing just 4.7kg with an ergonomic and balanced frame you'll get through jobs faster with greater accuracy.
Best Features.
Power to Weight Ratio
Super light-weight design with exceptional power.
Ergonomics
Designed to maximise efficiency and comfort.
Easy start engine
ECHO's patented system for effortless starting.
| | |
| --- | --- |
| Engine displacement (cm³) | 21.2 |
| Output (kw) | 0.7 |
| Output (ps) | 1.0 |
| Dry Weight (kg) | 4.7 |
| Fuel Tank Capacity (l) | 0 |
| Fuel Consumption At Maximum Engine Power (L/h) | 0.45 |
| Carburettor | Diaphragm |
| Start Assist System | ES-start |
| Drive shaft diameter (mm) | 6.15 |
| Main pipe diameter (mm) | 25.0 |
| Gear reduction ratio | 1.36 |
| Standardised Nylon Head | G138 500 |
| Standardised Nylon Head (Item Number) | X047-000560 |
| Vibration Left handle/Right handle (m/s) Nylon head | 3.8 / 5.7 |
| Sound power level (dB(A)) Blade/Nylon head | – / 103.4 |
| Sound pressure level (dB(A)) Blade/Nylon head | – / 91.9 |
| CO² (g/kW・h) | 1262 |
Professional Series Warranty.

The professional series is backed by the same industry-leading warranty as its petrol stablemates; 2-year professional use and 5-year domestic use warranties on tools, as well as a 2-year warranty on all batteries. ECHO products are built to the highest levels of quality and performance so you can have total confidence in our tools.
Power Source
Engine Manufacturer:
Power (HP):
Power (KW):
Cylinder:
Cooling:
Starting:
Transmission
Type:
Drive:
Differential Lock:
Steering:
Power Steering:
General Specifications
CAB:
Seats:
Overall Length:
Overall Width:
Height:
Weight:
Power Tipper:
Attachment:
Transport Width (MM):
Lift Capacity (KG):
Minimum Horsepower Required (HP):
Handheld Type:
Cutter Type:
Handheld Collection:
Other 1:
Other 2:
Other 3:
Other 4:
Other 5:
Mowing Detail
Machine Type:
Mower Type:
Material Discharge:
Collection:
Mulch:
Working Width (MM):
Working Depth (MM):
Max Length (MM):
Max Depth (MM):
Capacity:
Cutting Width (IN):
Bar Length (MM):
Want to know more? Call us on 01267 235 625
Can't find what you're looking for?
Sign up to our alerts service and get details of all used equipment by email