Echo HC-2320
List Price
£316 ex. VAT
1 in stock
Lightweight double-sided hedge trimmer with 639mm blade suitable for small to medium jobs.
See detailed specification
Interested in this product? Call us on 01267 235 625.
Alternatively, pop in your detais below, and we'll get back to you as soon as we can.
Features
Specs
Brochure
Video
Echo HC-2320 Hedge Trimmer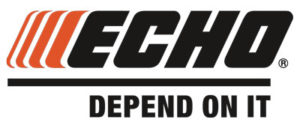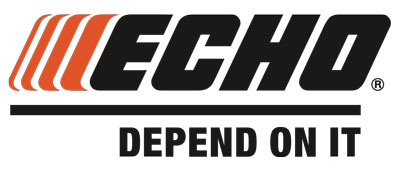 ECHO's HC-2320 is an extra-long, double-blade hedge cutter with a low emission 21.2cc professional-grade engine. It features longer, heavy-duty blades for long-lasting sharpness when tackling taller, larger hedges, and has an effective cutter length of 639mm.
The HC-2320's air filter has easy, tool-free access, while the large vertical filler neck enables easier re-fuelling. Exhaust emissions are reduced with this 21.2cc engine. The double reciprocating blades provide a cleaner cut and the blades are self-sharpening because of the action of the teeth.
Light weight and ergonomic.
Lightweight construction with robust components ensures that the tool is rugged yet easy to wield.
Japanese blades.
Forged in Japan for sharp and precise cutting. Glide through hedges with ease.
Extra blade length.
The 639mm blade is 105mm longer than the HC-2020. At 639mm with balanced weight distribution, you'll notice jobs getting done quicker.
Best Features.
Clean Finishing
Designed for clean and precise cutting.
Ease of Use
Power on and get to work. Intuitive controls and features make your job a breeze.
Light Weight
Engineered to weigh less whilst retaining robust durability.
Product Details.
| | |
| --- | --- |
| Engine displacement (cm³) | 21.2 |
| Output (kw) | 0.6 |
| Output (ps) | 0.8 |
| Dry Weight (kg) | 4.6 |
| Fuel tank capacity (l) | 0.39 |
| Fuel Consumption At Maximum Engine Power (L/h) | 0.44 |
| Cutter Type | Double |
| Cutting Length (mm) | 639 |
| Cutter Pitch (mm) | 35 |
| Cutter Clearance | Adjustable |
| Stroke Rate (cuts/min) | 3,600 |
| Vibration Front handle/Rear handle (m/s²) | 8.7 / 10.2 |
| Sound pressure level (dB(A)) | 96.1 |
| Sound power level (dB(A)) | 106.7 |
| CO² (g/kW・h)1 | 1330 |
1

This CO² measurement results from testing a (parent) engine representative of the engine type (engine family) over a fixed test cycle under laboratory conditions and does not imply or express any guarantee of the performance of a particular engine.
Power Source
Engine Manufacturer:
Power (HP):
Power (KW):
Cylinder:
Cooling:
Starting:
Transmission
Type:
Drive:
Differential Lock:
Steering:
Power Steering:
General Specifications
CAB:
Seats:
Overall Length:
Overall Width:
Height:
Weight:
Power Tipper:
Attachment:
Transport Width (MM):
Lift Capacity (KG):
Minimum Horsepower Required (HP):
Handheld Type:
Cutter Type:
Handheld Collection:
Other 1:
Other 2:
Other 3:
Other 4:
Other 5:
Mowing Detail
Machine Type:
Mower Type:
Material Discharge:
Collection:
Mulch:
Working Width (MM):
Working Depth (MM):
Max Length (MM):
Max Depth (MM):
Capacity:
Cutting Width (IN):
Bar Length (MM):
Want to know more? Call us on 01267 235 625
Can't find what you're looking for?
Sign up to our alerts service and get details of all used equipment by email