Echo CS-2511TES
List Price
£399 ex. VAT
1 in stock
The CS-2511TES is a top handle chainsaw with ES Start System made to the 100% professional grade Echo standard.
See detailed specification
Part Exchange is available on this product. Call us for more information.
Interested in this product? Call us on 01267 235 625.
Alternatively, pop in your detais below, and we'll get back to you as soon as we can.
Features
Specs
Brochure
Video
Echo CS-2511TES Top Handle Chainsaw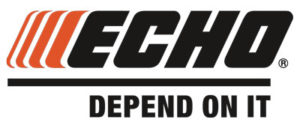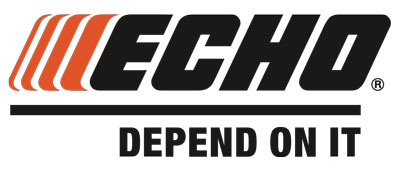 The best power-to-weight ratio on the market and widely considered the best top handle chain saw.
Due to its industry-leading power-to-weight ratio and ergonomics, the CS-2511TES has become a favourite with arborists, carvers, and foresters around the world. The CS-2511TES C features a carving bar and has renowned, world famous performance.
Light-weight
Weighing just 2.3kg it's the lightest, most compact chainsaw in our range.
Starter grip assist caps
A starter grip can be used to open the caps manually.
World famous performance.
Due to its incredible performance and low weight, the CS-2511TES has become a favourite amongst arborists around the world. In a profession that demands such a high level of skill and precision, only the very best tools will suffice.
Lightweight
Engineered to weigh less whilst retaining robust durability.
Ergonomics
Designed to maximise efficiency and comfort.
Power-to-weight ratio
Super light-weight design with exceptional power.
Echo CS-5211TES Chainsaw Technical Information
Engine displacement (cm³)
25.0
Output (kw)
1.11
Output (ps)
1.51
Dry Weight (kg)
2.3
Fuel tank capacity (l)
0.19
Chain Oil Tank Capacity (ml)
140
Fuel Consumption At Maximum Engine Power (L/h)
0.68
Priming Pump
Yes
Ignition System
CDI
Start Assist System
ES-start
Chain Brake
Inertia
Choke w/ Automatic Fast Idle Release
Yes
Chain Tensioner
Side
Saw Chain Pitch (inch)
3/8
Guide Bar Gauge (inch)
0.50
Applicable Bar Length (cm/inch)
1
20,25,30/8,10,12
Sound pressure level (dB(A))
99.7
Sound power level (dB(A))
110.3
CO² (g/kW・h)
2
961
Vibration Front handle/Rear handle (m/s²)
3.5/4.0
Power Source
Engine Manufacturer:
Power (HP):
Power (KW):

1.1

Cylinder:
Cooling:
Starting:

ES-Start
Transmission
Type:
Drive:
Differential Lock:
Steering:
Power Steering:
General Specifications
CAB:
Seats:
Overall Length:
Overall Width:
Height:
Weight:
Power Tipper:
Attachment:
Transport Width (MM):
Lift Capacity (KG):
Minimum Horsepower Required (HP):
Handheld Type:

Handheld

Cutter Type:

Chain

Handheld Collection:
Other 1:
Other 2:
Other 3:
Other 4:
Other 5:
Mowing Detail
Machine Type:
Mower Type:
Material Discharge:
Collection:
Mulch:
Working Width (MM):
Working Depth (MM):
Max Length (MM):
Max Depth (MM):
Capacity:
Cutting Width (IN):
Bar Length (MM):

250
Want to know more? Call us on 01267 235 625
Can't find what you're looking for?
Sign up to our alerts service and get details of all used equipment by email