Ambrogio TWENTY ELITE Robot Mower
List Price
£1,208 ex. VAT
1 in stock
Ambrogio Twenty Elite Robotic Lawnmower – up to 1,000 sq.m.
The Twenty Elite is Ambrogio's smallest robot – but don't let its size fool you. This diminutive machine is more than capable of mowing 1000m² (that's over 4 tennis courts' worth of grass!) and it's small size lets it navigate lawns with ease. Packed with cutting edge processors, brushless motors and a powerful lithium-ion battery, the Twenty Elite is the perfect solution if you want a discrete and efficient lawn robot.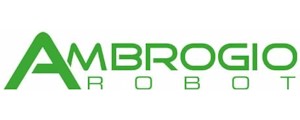 See detailed specification
Part Exchange is available on this product. Call us for more information.
Interested in this product? Call us on 01267 235 625.
Alternatively, pop in your detais below, and we'll get back to you as soon as we can.
Features
Specs
Brochure
Video

Inconspicuous in operation, the Twenty Elite can handle complex installation, with its software allowing management of 4 separate lawn zones. Large Flex-Grip rubber tyres allow the Twenty Elite to tackle slopes up to 45% and the solid 18cm stainless steel cutting blade ensures a beautiful finish on your lawn. The Ambrogio Remote App makes interfacing with the robot incredibly simple, allowing you to set up automatic mowing schedules via BlueTooth or GSM.
The addition of GPS-assisted mowing and the ZCS Connect Module make the Twenty Elite an even more advanced robot. Using GPS to help navigate your garden, the Twenty Elite mows more efficiently as it gets to know your lawn. The Twenty Elite is also a very secure machine as the Geofencing feature combined with the GPS module allows you to track your machine in real-time. Increased connectivity thanks to the ZCS Connect Module makes the Twenty Elite Compatible with voice assistants and the Ambrogio Amico tag.
With a total length of only 42cm and a weight of 7kg, the Twenty Elite may have a small footprint but will leave a big impact on your lawn.
Technical Specification for the Ambrogio Twenty Elite:
Power:
* Max sq.mt suggested (-20%): 1000
* Motor type: Brushless
* Lithium-Ion Battery (25,9V): 1×2.5Ah
* Max allowable slope (%): 45%
* Max Slope (%): 35%
* Slope on the edge or perimeter wire (%): 20%
* Average Working Time : 02:00
* Recharge mode: Contact
Cutting System:
* Blade Type: 4 Tip Cutter Disc
* Cutting Width : 18
* Cutting Height (min-max) : 25-70
* Spiral Cutting: Yes
* "Smart Partitions" Zoning: Yes
* Self-Levelling: Yes
* Eco Mode: Yes
* Rain sensor: Yes
* Maximum managed areas: 4
Navigation:
* Navigation Type: GPS Enhanced
* Compass System: Yes
* Connect Module (GPS, GSM): Yes
General Information:
* Weight with Batteries Incl. (Kg): 7.1
* Robot Size (lxwxh): 420x290x220 mm
* Wheel Profile: Wide Flex Rubber
* Power Sound [dB(A)]: 57
* Level of Protection: IPx5
Control:
* User Interface: Buttons
* App Control: Bluetooth & GSM
* Bluetooth receiver: Yes
Safety:
* Lifting/Tip-over sensor: Yes
* Push/Stop emergency Button: Yes
* PIN Code: PIN & Geofence
Supplied Equipment:
* Perimeter Wire Length (m): 0
* Fixing Pegs: 20
* Charging Station: Yes
* Recharging Station Cover: Optional
Want to know more? Call us on 01267 235 625
Can't find what you're looking for?
Sign up to our alerts service and get details of all used equipment by email